---
Article Posted on 12/04/2019
---
Filter
You can filter your data by selecting the data you want filtered, and clicking the "Filter" funnel under "Sort & Filter" on the home tab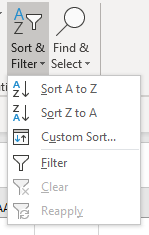 By choosing "filter" you'll see drop down arrows appear by your titles: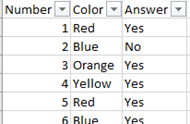 The drop down will allow you to filter your data, let's say you'd only like to see the ones that answered "yes". Click the drop down and be sure all the boxes aren't checked, then check next to the "yes" line.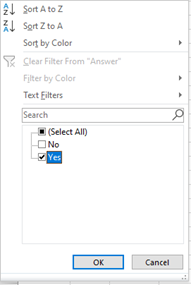 You will now only see the lines including "yes", the "no" lines will be hidden. (They are not gone, just hidden).
To remove filters, you can click "Clear Filter from…" and you will see all the data again.